Adult 50+ Equitation in de HJEH Online Horse Show.
Gejureerd door Fran Dotoli.
---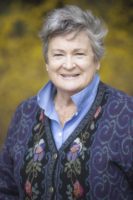 Fran Dotoli
Fran Dotoli: USHJA 'R' Hunter en Equitation jury, USHJA Chairwoman of the Licensed Officials Education Committee, Chairwoman of USHJA Zone One Council. Daarnaast is ze instructrice bij Tibri Horses met locaties op Chepachet RI en Ocala FI.
---
Fran Dotoli's commend after judging this group:
What a wonderful group! All beautifully turned out for a day of sport which they obviously love.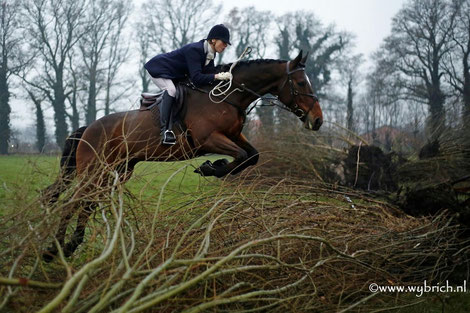 1st place: Love the position of this rider. It's textbook; heels down, eyes up, hands following, all the correct angles of ankle, knee, hip, elbow. Though I'd like to see her horse's knees higher. He's raising his head, neck and back for what appears to be a wide brush jump. Super rider!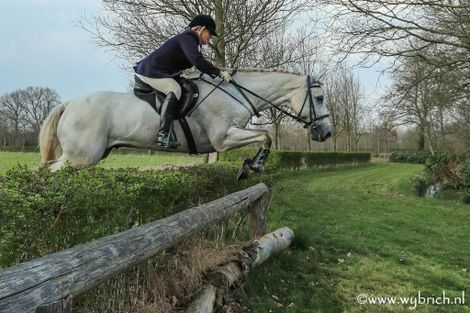 2nd place: A lovely grey jumping in good form. Though the rider has slipped back in the saddle, she is following her horse's mouth in a kind way.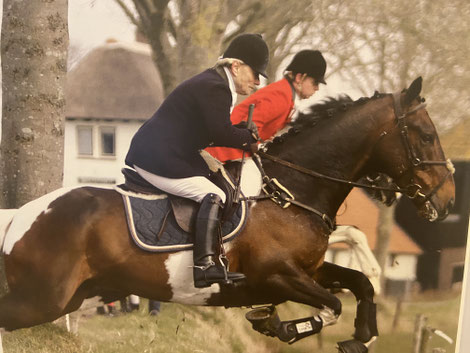 3rd place: The next rider and the spotted horse are game! Heels down and a confident rider. I'd like to see the hands somewhat lower and a bit forward, but she is not interfering with her horse's jump or mouth. What fun to ride over fences two a breast to hounds.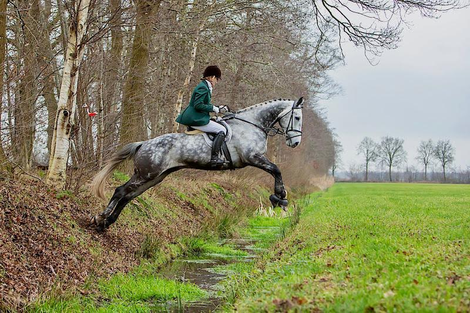 4th place: This rider clearly honors the sport of hunting and of riding with her beautiful horse and impeccable turnout. Understandably, her horse has over-jumped this ditch and she has been a bit left. Let's hope the photographer caught the moment a bit early and she's able to 'catch up' on the landing.