Adult Equitation in de HJEH Online Horse Show.
Gejureerd door Robin Swinderman.
---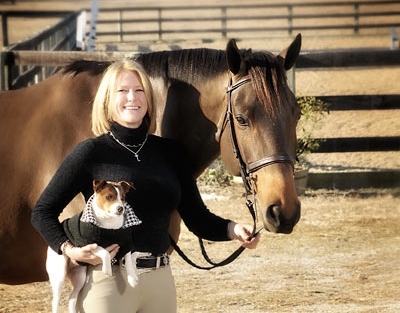 Robin Swinderman
Robin Swinderman: USEF 'R' gecertificeerde jury uit Morriston Florida.  USHJA'R' gecertificeerd in Hunters, Equitation en Conformatie. 
---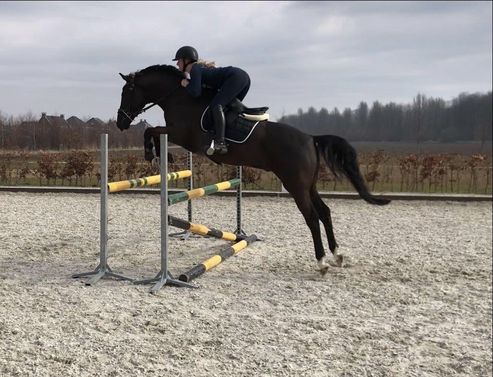 1st place: I love the focus of this horse and rider. 
They look like they have the same plan. The riders eyes are up and she is centered squarely in the middle of her horse. She is pinching with her knee however which has allowed her heel to come up and is causing her to brace her upper body on the neck. She is demonstrating a proper crest release with a soft feel of the mouth.
2nd place: This rider also has a nice crest release but with a better length of arm and better upper body control. It's difficult to tell from this picture, but she appears to be twisting her body to the right, possibly in anticipation of a turn. This twist has caused her lower leg to slide back and her heel to come up. Her back appears slightly rounded, but this is probably the pony tail on her back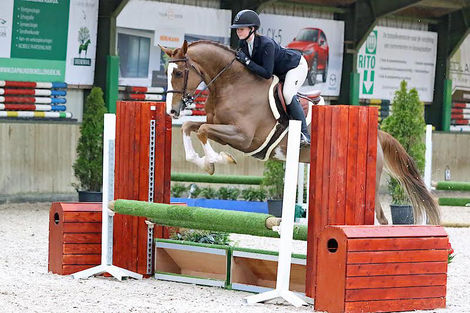 3rd place: The first thing I notice is that this rider is looking down. Her short crest release is restricting her horses jump. She has a nice flat back but is bracing herself on her hands rather than supporting herself with a firm pressure on her leg. Her leg appears to be in a good place, but could be tighter. After bringing her eyes up, and tightening of her lower leg, I see a bright future for these two.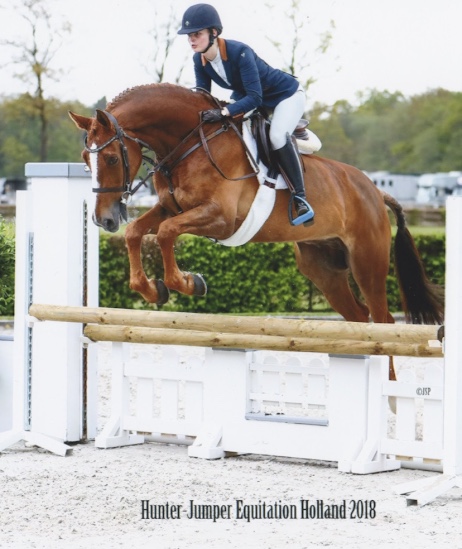 4th place: This rider is sitting squarely over her horse who is demonstrating a great use of his back. Her eyes are up and her back is flat. Her leg however needs to be tighter. You can see here her lower leg has slid back. While she does have a nice straight line from her horses mouth to her elbow, I would like to see the rein less restrictive.