Children's Equitation in de HJEH Online Horse Show.
Gejureerd door Fran Dotoli.
---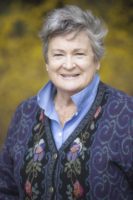 Fran Dotoli
Fran Dotoli: USHJA 'R' Hunter en Equitation jury, USHJA Chairwoman of the Licensed Officials Education Committee, Chairwoman of USHJA Zone One Council. Daarnaast is ze instructrice bij Tibri Horses met locaties op Chepachet RI en Ocala FI.
---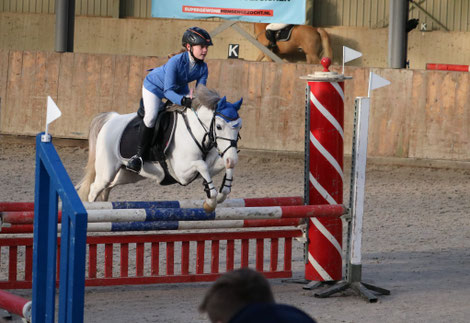 1st place: Love the feel of this one, eyes up plus focus on the next part of the course. Stirrups could be a hole or two shorter and her foot a bit more pointed straight rather than out, to keep her calf on the sides of the pony. I like the hand release and hand position appears to be in balance. Nice turnout for a pony jumper.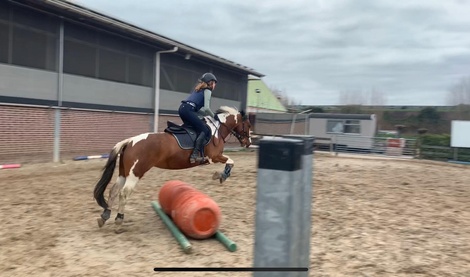 2nd place: This still shot captured this rider in an excellent position: Heels down, leg on, straight line elbow to the pony's mouth, good hip angle, eyes are up. The casual 'at home' tenue is a distraction to compare riders, but one could always have clean and shined boots.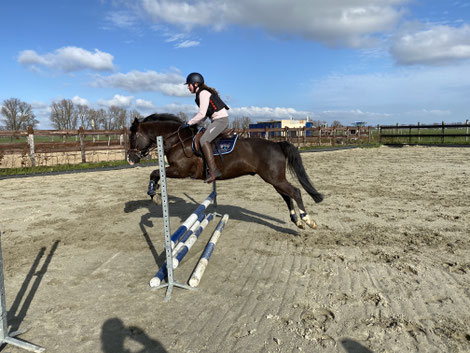 3rd place: A bit caught back in the air but this rider has a nice soft following hand. The stirrups need to go up a number of holes and exercising done in a 2-point position on a lungeing line to strengthen her lower leg would help this rider progress.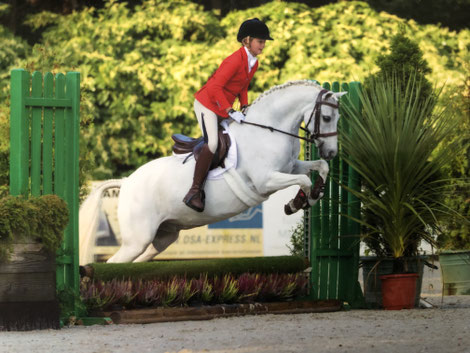 4th place: Though dressed for the photograph, this rider needs work on fundamentals. Stirrups are very long for jumping, heels are up, reins are too long. There is no hand release or follow of the pony's mouth. The rider is standing stiffly. Time to shorten stirrups leathers, take away reins and be trained on a lungeing line to develop strength and confidence.